As you know, Chaktomuk Short Film Festival (CSFF) has been one of my/our annual missions to celebrate short films worldwide. As we get older and (hopefully) wiser, this year, here are our highlights for you to look out for.
1- Juried International Short Film Award
Actually, this award was initiated before in our second edition (2013), back then geared toward Southeast Asian filmmakers. I remember the winner being Vietnamese, sharing with us his acknowledgment speech in a pre-recorded video. Ever since, we have kept it aside for lack of "credible" international jury for this category. This year, we'd like to bring it back to challenge our status quo and professionally value international short films on our platform. Maybe a live speech from the winner during our closing? Stay tuned!
2- Music Video Showcase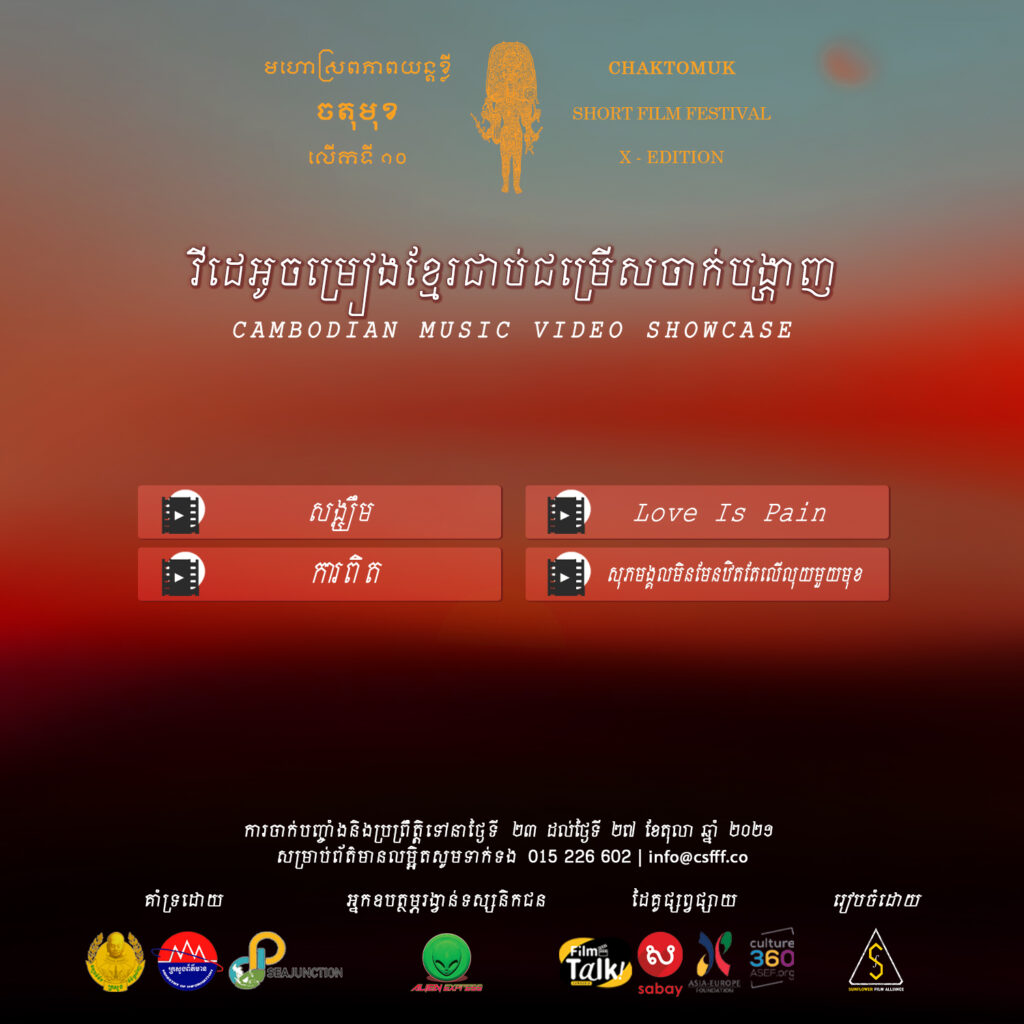 Despite our ambition to award Cambodian music videos (MVs), last year, we didn't receive enough entries to launch that kind of feature yet. Instead, this year, we'll still showcase this new category, thanks to our youth's ever-growing interest in music and its miniature production scale, even for beginners in the film industry. We are also hoping to collaborate with some original artists to promote this category and our festival as a whole. And the next MV to showcase in our XI-Edition could be yours!
3- Wider Audience Awareness Campaigns
After a year of other commitments, Bunny has returned to us this year focusing more "aggressive" campaigns toward our audience. This addition has been leveraging on his past skillsets in marketing and current portfolio in a local agency. As we open up to new ideas to change the face of CSFF, you may expect a few leading brands involved with us in the current edition. Of course, the provincial audiences will see CSFF in different, yet fun settings.
4- Hybrid Future
Our main festival period remains within October. Even if this date is still far away, we are preparing our operations for both formats: physical and virtual. This way, we can revive our default spirit while maintaining and expanding our existing base of festival fans. Obviously, most screenings will happen in person, ideally, back in Chaktomuk Theater. Some talks or events will be live broadcast, mainly with international filmmakers.
In short, 2022 marks our year of recovery. The pandemic may have hurt us in some way, yet also taught us a few flexible lessons. And we, at CSFF, believe it is never too late to resume our passion, because "a short scene can brighten your day" (XI-Edition's slogan) 🙂
PS: If you feel like getting involved with us this year, both in in-kind and financial terms, inbox our Page or email us at info[a]csff.co or contact +85512684955.