Just in case you're new to KNY, it is short for "Khmer New Year", the largest annual celebrations in Cambodia. These festivities are celebrated around the same period (April 13-16) in other Buddhist Theravada countries such as Thailand, Laos, Myanmar, Sri Lanka. As set by our main family "bread-winner", my little sister, we had booked this journey Northwest a month ahead. Overall, we found it very refreshing not only for our family, but also for Cambodian people, partially after the pandemic has been neutralized.
Day 1/4 – Pursat
As this was an extended family trip, we included as many members as possible. Of course, Pop was our priority, despite his physiological hiccup a couple of days before our journey. We finally made it to Veal Veng, Pursat, where I had once been. That was during my solo retreat in 2020 with my last stop in O'soam. The district was well known for its zigzag uphill road and a natural cascade. As this latter dried up, we could just drop by and take some pictures. My wife and kids caught us up right before dinner over a breezy hill. We kind of enjoyed our night stay in a bungalow resort by the mountain foot.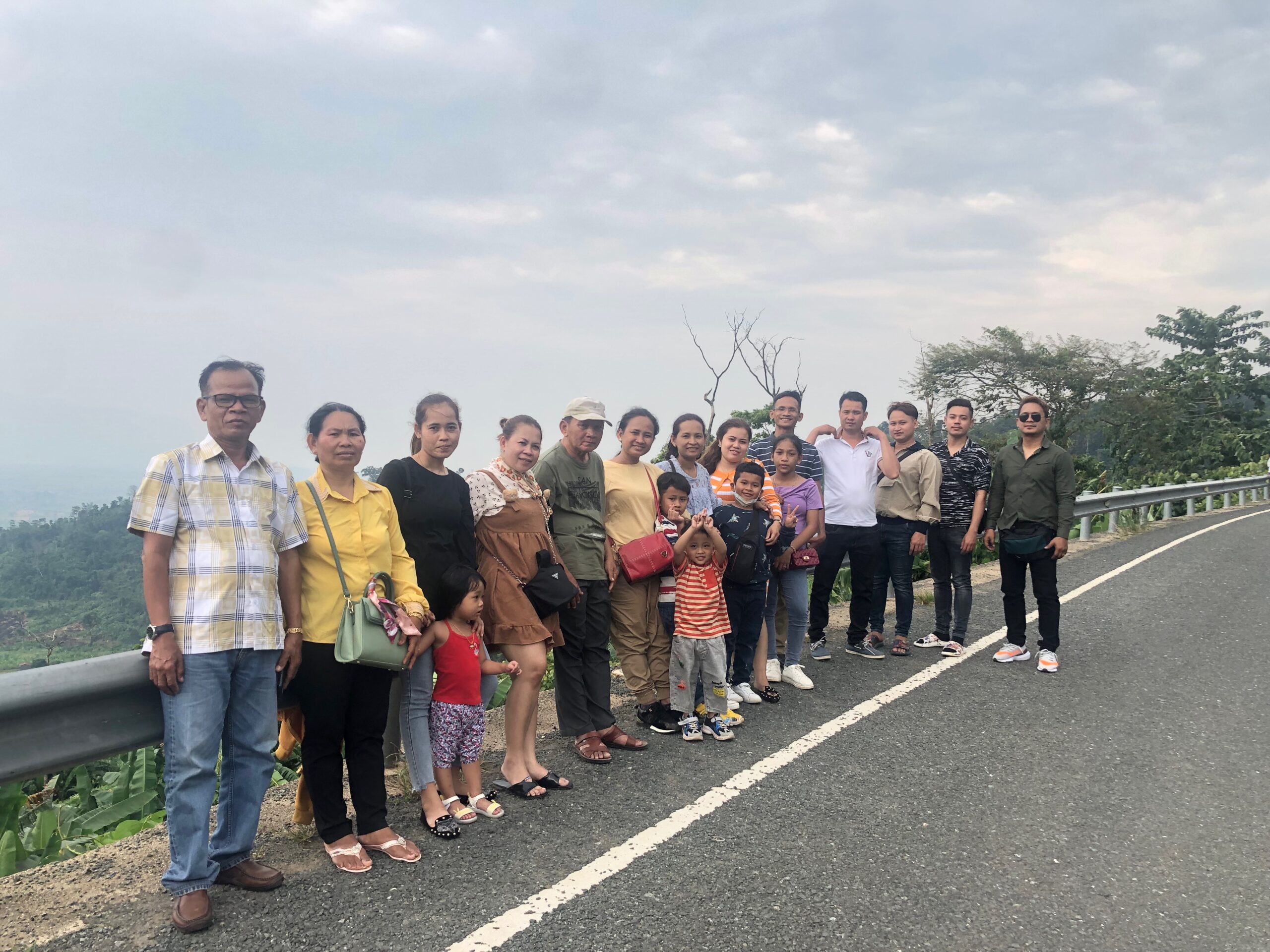 Day 2/4 – Battambang
On our way to our second province, we dropped by an orange orchard to explore Pursat's signature fruits. Another stop was at The General Kleang Meung's stupa for our homage and a pagoda for our New Year's greetings. We got to Battambang town around lunch time. After that, we got on lorry as our very first experience. Do check out my short clip below and see how much we amused ourselves on that unique transport! Our Day 2 went on with the short sights over winery and floral house before we ended it around Sampov mountain. The unexpected interval was our stop requested by cheerful villagers for their powder-water "application" to our driver. Our larger-than-life scenery looked like that flock of bats flying out of their caves to prey on field insects nearby! Of course, we did have a fun night with fireworks and swimming in a hotel's pool.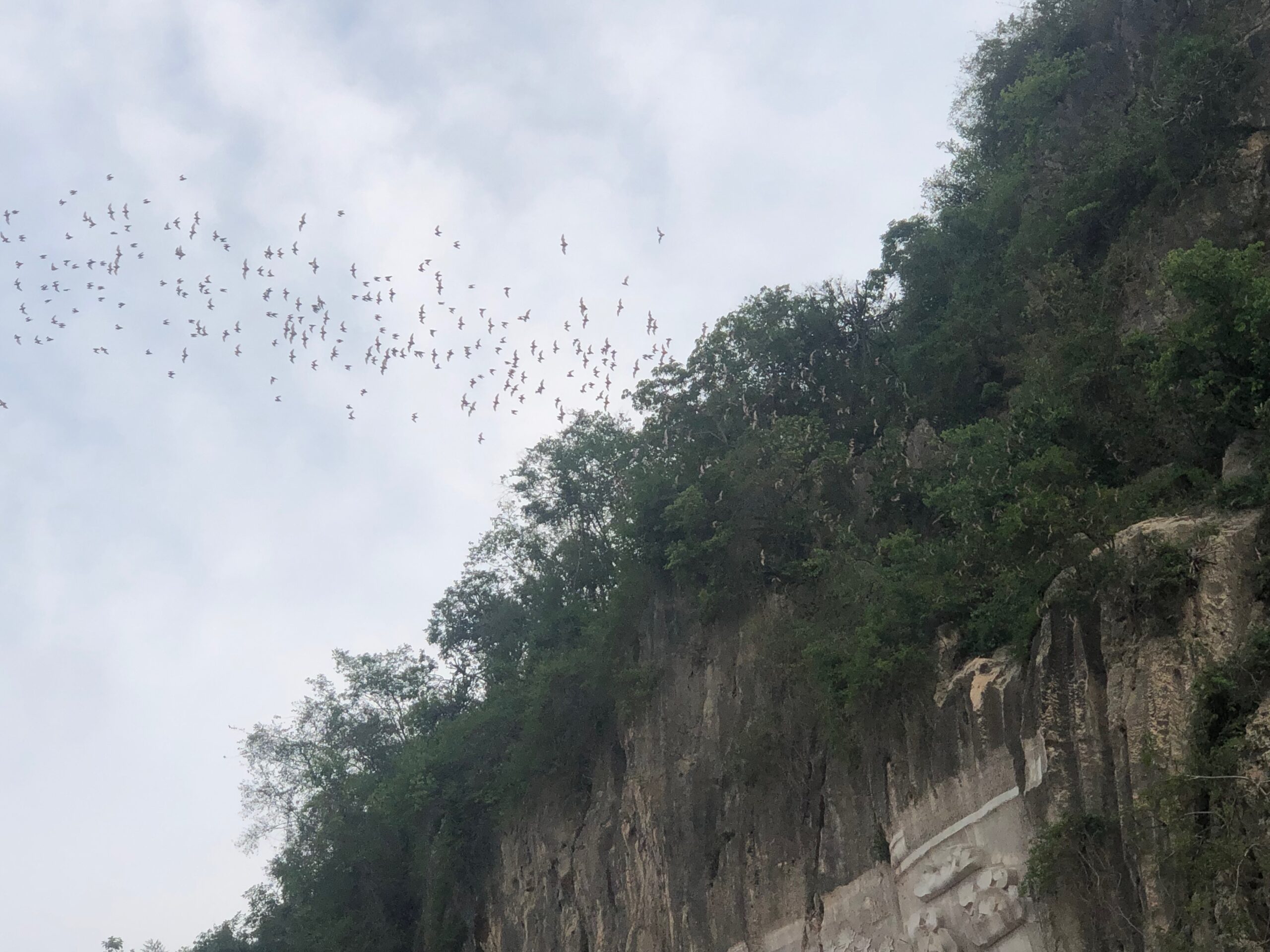 Day 3/4 – Siem Reap – part I
If you're a fan of our late singer SIN Sisamouth, you must have heard a song about O'Taki, Battambang. So we reached that particular pagoda, now embedded with a contemporary decor. It was such a long way until our lunch in Siem Reap at Mae Ah Lorn's. This local, yet tourist-frequented kitchen boasted some authentic Khmer food that matched our appetite! Then, our visit was stretched on to Banteay Srei temple, considered the finest of all in Angkor complex. Our way back to town hit another splashing battle. Thankfully, we got covered in our bus! Our dinner at Tavern restaurant felt appreciable with luminescent views, plus free floating lanterns entertaining our "girls"!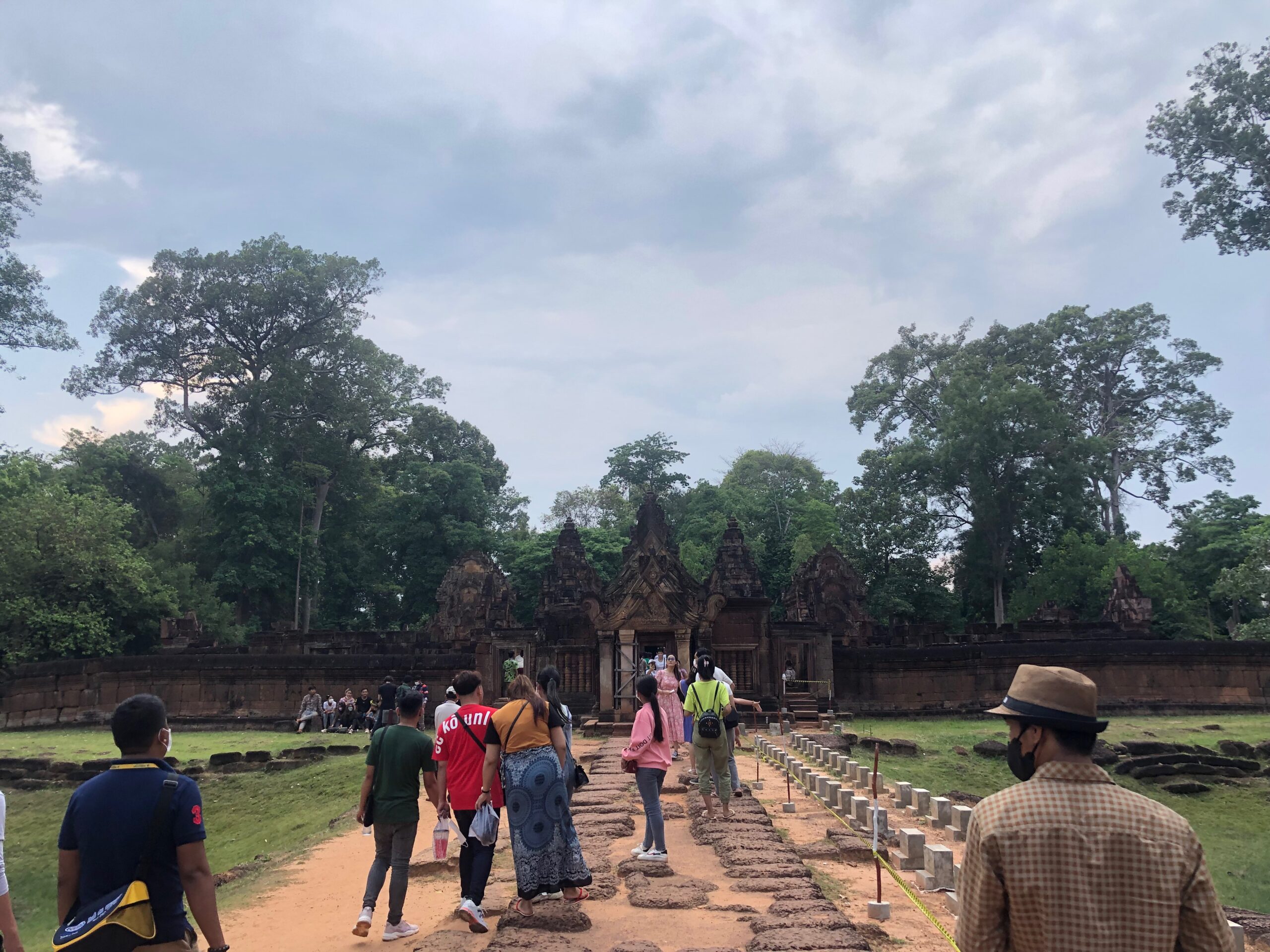 Day 4/4 – Siem Reap – part II
Although I thought nothing special would happen on this final day, I didn't expect us to dress up for those "traditional" photos in Angkor Wat! Anyway, those post-Angkorean costumes did make us look unique and fun to wear on such a rare occasion. Yet, this delight came with a price: heat and sweat as we walked into the compounds. As such, we all decided to step out after a few shots and ended our visit with our last lunch at Neary Khmer. While my bigger family returned to Phnom Penh, I stayed on in Siem Reap with my small family 🙂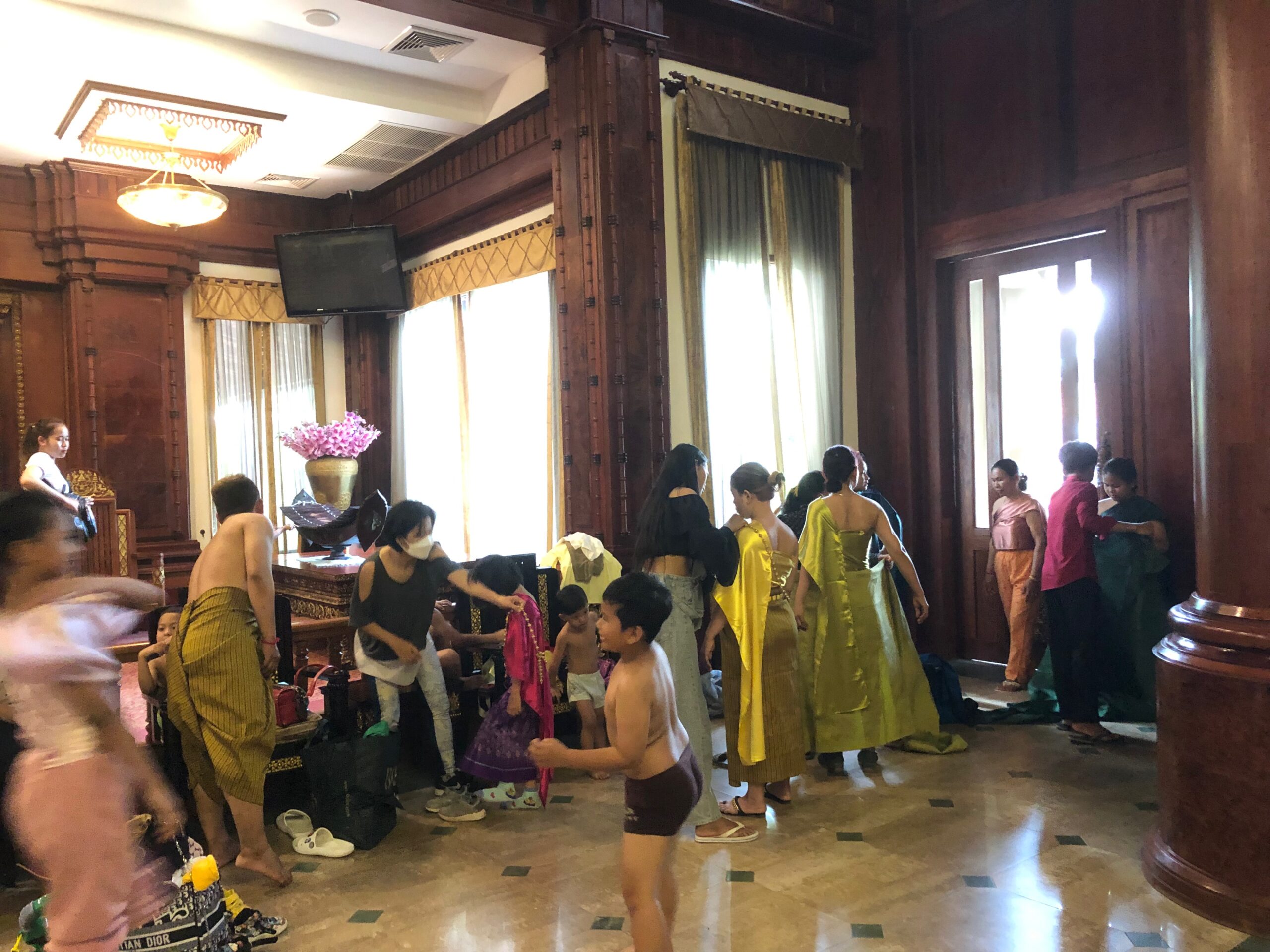 In a few words, this KNY felt like a large "collective repair" for skipping the last two years in a row, due to COVID19 outbreaks. I could still mention side fun with our fellow passengers/visitors: water battles! The rest is left to your imagination and personal explorations after reading this post 😀