If you keep reading my blog, you may know traveling is not just my activity, but an restless hobby I'd find time to enjoy. This time around, you can enjoy with us "Chi Phat", located in Koh Kong province. We, at Sunflower Film Alliance, were introduced to this eco-friendly site by our Alliance's President, Kimry. As I got to knew him from his days working in nearby Areng back in 2016, his experience came in handy for our new members' leisure and beyond. Read this post on for your own discovery of nature and team activities.
1- Our Commutation, Our Fun
It took us several hours, to get to Chi Phat from Phnom Penh. So we might as well play a couple of games, right in our mini-van. To kill your time, if your team contains mostly new members like ours, I'd recommend you to play the "Name Rhymes". Also, we did our lucky draw to know which one will be our person of focus, in our "Angel Game".
2- Disconnect to Connect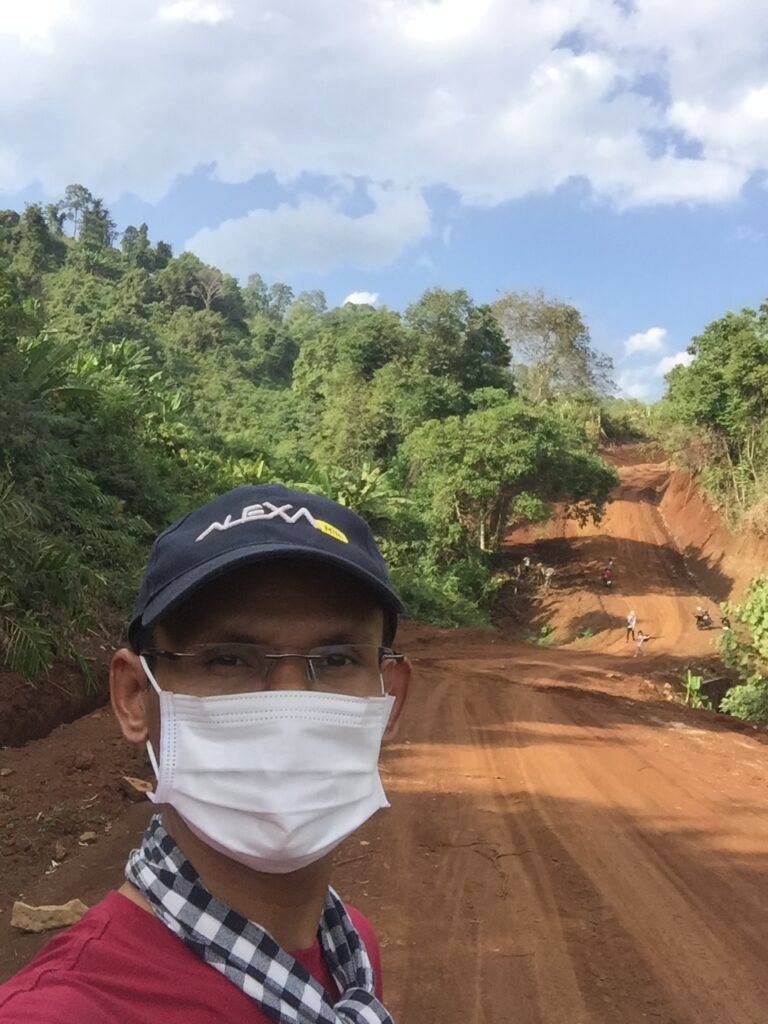 Once we arrived at the exact site/village for lunch, most telecom signals turned low or were lost. No offense, this transformation didn't feel joyful for those with device-reliant routines! Yet, most of us managed to gather "physically" among us, instead of reaching out to distant people. If you plan for a secondary home by a hill foot, among the nature, Chi Phat should reconnect you with that plan!
3- Team Up before that Waterfall
Although Chi Phat counts numerous waterfall, we opted for Chhay O'Mlou, near our camping house. To make our visit worthwhile, I got our fellows to team up from our "Titanic Game", on the slope. They were then required to gather each other by the shoutout number! This resulted into two groups, tasked to produce our yearly short films: "WeWhat" and "Blue Wolves".
4- Camping Games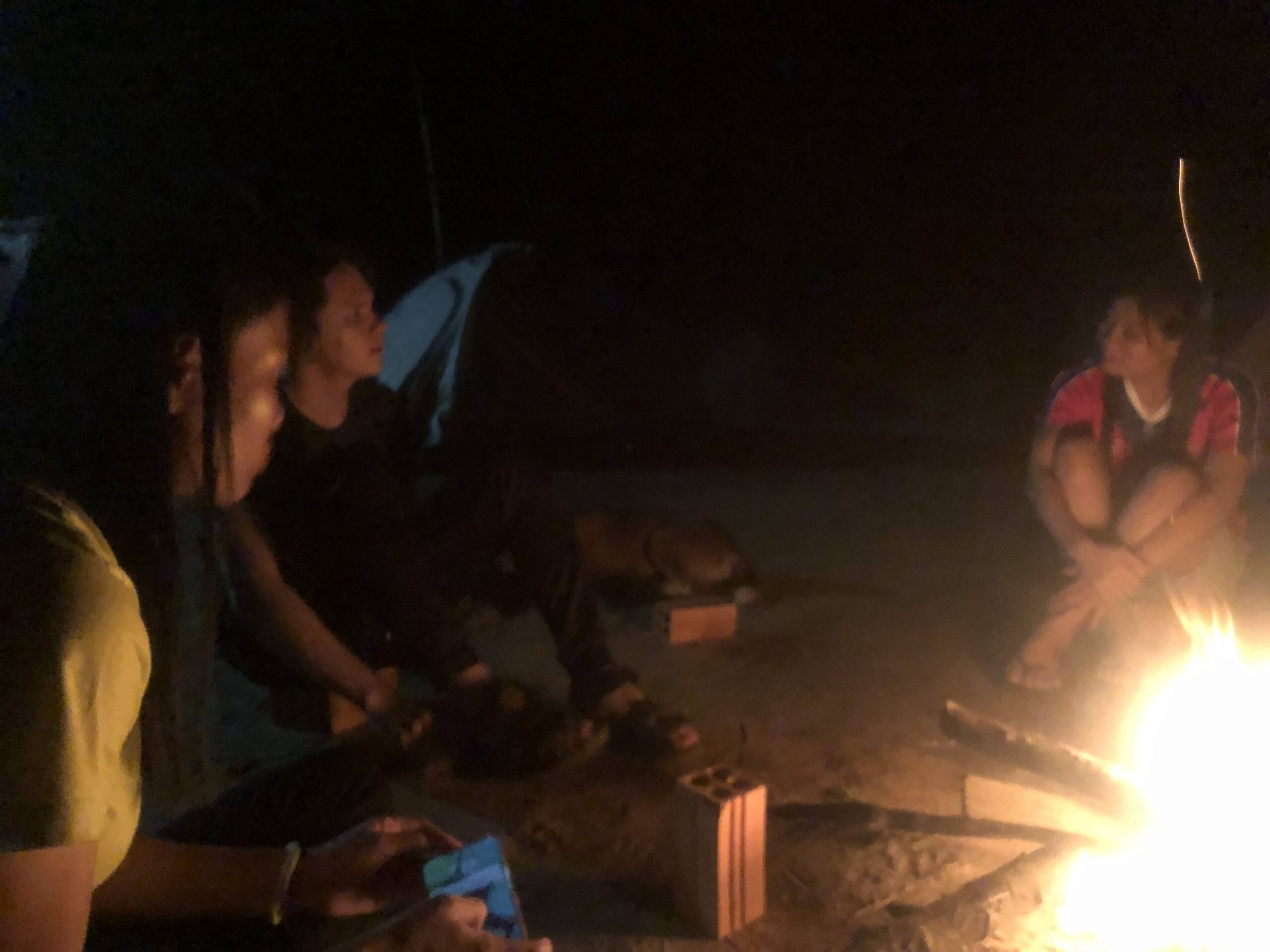 As the Sun went down, we prepped up for dinner under the vast skies of a starry tapestry. Next, our technical advisor, Vutha, got us to experience two activities in a row: "Trading Game" and "True Colors". From the first one, we learned how to make decisions, organize ourselves and co-operate with another team. The second activity revealed to us our respective personalities in five types: leader, planner, observer, emotional, curious. And the night ended with each group brainstorming on their stories to produce into short films of the year.
5- Return with Emotions
Before we returned to Phnom Penh, we made our way to a cascade known for the borderline between the fresh water and sea water. Of course, both groups maximized their time over there developing their stories further. On our way back, not only did they need to pitch their stories to us advisors, but also we elected Kimry President and Vattey Vice-President for 2022. Our good-bye was filled with emotions and gratitude, despite minimal personality conflicts!
I'm sure, by now, you may have felt different about our trip to Chi Phat. Anyway, I'll challenge you to visit this natural site on your own or with a team you care about. This way, you'll be able to reconnect with your true self and/or your team's core mission.
PS: If you wish to learn about more rewarding team building games or activities, comment below or message me!